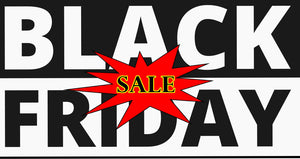 Black Friday / Cyber Monday Sale
We are happy to announce the Black Friday / Cyber Monday Festivities.
First off every customer that makes a purchase of $50.00 or more  in-store or online between 11/23/18 12:00 am and 12/16/18 12:00 am will be registered to win a free Buckingham Ergovation Medium Saddle with sliding D's a $574.00 value! The more purchases you make the more entries you will have the better your odds of winning. Drawing will be on 12/17/18. Employees of Endor's Arborist & Rope Supply  are not eligible.
All online purchases will be discounted 17% off with the coupon code endors15 on 11/23/18 - 11/26/18 at our website www.endorstreegear.com
In-Store Discounts will be by drawing. Discounts will range from 10%  to 50% off your order. You simply pull the paper out of the hat and that's your discount. At check out you can get an additional 5% off by playing ROCK / PAPER / SCISSORS with any Endor's employee. You Must ask for the ROCK / PAPER / SCISSORS discount. You wont get it automatically. Come on in for our Black Friday Sale, you could get up to 55% off your purchase and a chance to win a free Ergovation saddle

.
Gift Cards are now available in store.
Don't forget about out extended in-store shopping hours starting 11/23/18
Monday - Friday 9am -7pm
Saturday 9am-5pm
Located at :
Endor's Arborist & Rope Supply
1828 Perry Drive Southwest
Canton, Ohio 44706
---